i ran across this picture on the sephora website a couple of weeks ago, and fell in love (and not just because it's jordan richardson):
i had to try it out, of course, so here is what i came up with. i probably should have extended the color heavenward a little more, but it looked fabulous IMO: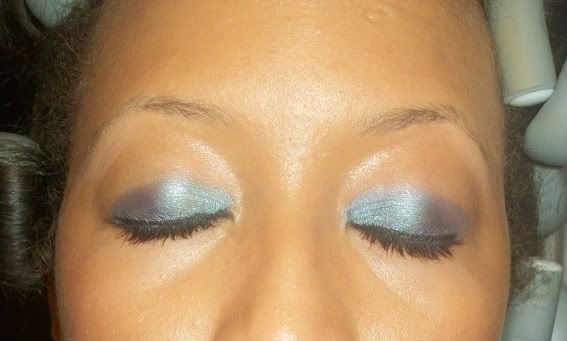 (like my flexirods?)
all i used were some wet n wild shadows i had, and of course my HiP cream liner and diorshow iconic mascara. i am really torn about buying this mascara again since i am really happy with it but have also heard that lash blast is a great (and cheaper) alternative to it. to be honest, part of it probably stems from the fact that i am a label whore in training, but what can ya do...
here is one more picture of me fooling around, and trying my hardest to get another week out of this blowout. if i had stayed in the house this weekend, my roots would be just fine...